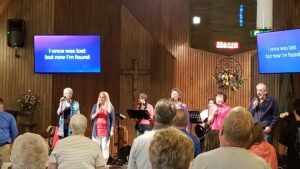 Adult Sunday School 8:45 – 9:30 am
Fellowship time(coffee & Doughnuts) 9:30 – 10:00 am
Sunday Services 10am,
(KOW) Kids Own Worship – during service
All are Welcome
Our Service is in person at the church
We are also Live Streaming on Facebook
Thanksgiving Dinner
Join us for our Thanksgiving dinner Sunday November 13 at 4pm. We will have dinner and will hold a dessert auction to support our Awana efforts.
New member informational class
Right after service Nov 20, 2022, in the Fellowship Hall. Lunch will be provided. Whether you are wishing to become a member of the church or just want to know more about us please join us for this session.
One Hope United Gifts for young children in need
If you would like to participate, please take a name from the tree and bring back to the church a $25 toy, book, or Walmart gift card. All should be returned to the church by December 4, 2022. Please give gift cards to Vicky Edwards.
Decorating the church
Saturday Nov 26 we will be decorating the church for the holiday season, and we will be giving the Fellowship Hall a fresh coat of paint as well. If you would like to donate to the paint project and/or like to participate in either activity you are welcome to do so. Activities will start at 8am and you can join us anytime.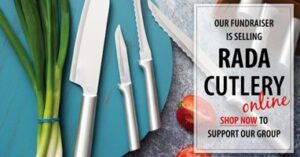 ADA Stearns Fellowship of First Baptist Church raises funds for local, national and international missions each year by serving dinners, garage sale and Craft Bazaar and by selling RADA Cutlery online and by order from one of our ladies. These knives are the best and the prices are reasonable. They make wonderful gifts as well as making your culinary work easier.
THANK YOU for supporting our fund raiser through Rada Cutlery – well known for quality Made in the USA products. Every purchase you make using our unique shopping link helps support our group!
The link you use is
https://radafundraising.com?rfsn=4550008.b7998c
Items ordered online will be shipped directly to you.
CONNECT WITH US
Follow our outreach on
Facebook
and stay connected with the latest updates, newsletters and ministry events.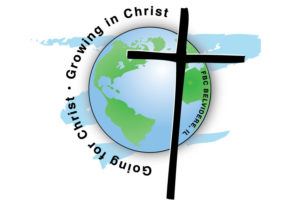 Connect with us:
Pastor Love Email;
pastorlove.belviderefbc@gmail.com
Prayer/Praise requests;
charmaynejohnston@gmail.com
Church Office Email;
belviderefbcoffice@gmail.com
CONTACT US
Belvidere, IL 61008
Mailing Address:
PO Box 276
Belvidere, IL 61008
Phone: 815-547-5800