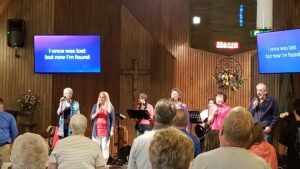 Adult Sunday School 8:45 – 9:30 am
Fellowship time(coffee & Doughnuts) 9:30 – 10:00 am
Sunday Services 10am,
(KOW) Kids Own Worship – during service
All are Welcome
Our Service is in person at the church
We are also Live Streaming on Facebook
Bed Build Event

May 21, 2022, 8:30am to noon
Event location: 1907 Kishwaukee St, Rockford at the back of the building.
In partnership with the organization Sleep in Heavenly Peace we will be building Beds for Kids that don't have a bed or a means to obtain a bed.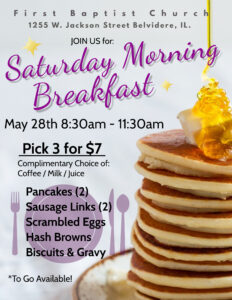 Fellowship Breakfast, May 28, 2022
CONNECT WITH US
Follow our outreach on
Facebook
and stay connected with the latest updates, newsletters and ministry events.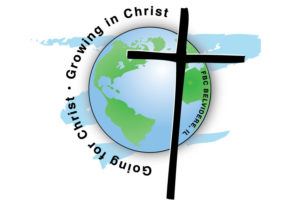 Connect with us:
Pastor Love Email;
pastorlove.belviderefbc@gmail.com
Prayer/Praise requests;
charmaynejohnston@gmail.com
Church Office Email;
belviderefbcoffice@gmail.com
CONTACT US
Belvidere, IL 61008
Mailing Address:
PO Box 276
Belvidere, IL 61008
Phone: 815-547-5800