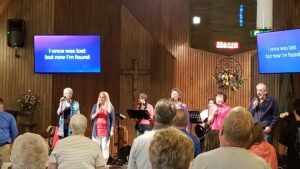 Adult Sunday School 8:45 – 9:30 am
Fellowship time(coffee & Doughnuts) 9:30 – 10:00 am
Sunday Services 10am,
(KOW) Kids Own Worship – during service
All are Welcome
Our Service is in person at the church
We are also Live Streaming on Facebook
ADA Sterns Fellowship

is hosting a garage sale to support their ministry. We look forward to seeing everyone.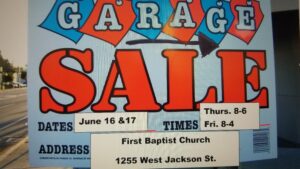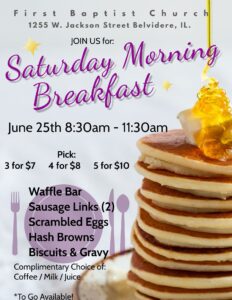 One Great Hour of Sharing
This year our offering theme is "Love Remains".
"And now these three remain: faith, hope and love. But the greatest of these is love."
I Cor. 13:13
Communities around the world have been greatly affected by Covid 19 and other disasters. Your generosity will guarantee that One Great Hour of Sharing is present for people near and far in moments of crisis. Proving that Love Remains, Love Responds, Love Rebuilds, Love Remembers.
We will be accepting offerings for this great mission throughout the month of June. Please give generously using the special envelopes provided in the pew pockets for your contribution. If you mail in a check, please put OGHS on the memo line. On-line giving is also available through the FBC website. Thank you for your support.
CONNECT WITH US
Follow our outreach on
Facebook
and stay connected with the latest updates, newsletters and ministry events.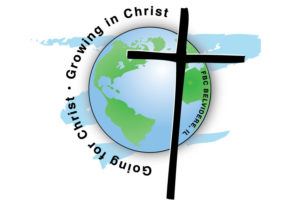 Connect with us:
Pastor Love Email;
pastorlove.belviderefbc@gmail.com
Prayer/Praise requests;
charmaynejohnston@gmail.com
Church Office Email;
belviderefbcoffice@gmail.com
CONTACT US
Belvidere, IL 61008
Mailing Address:
PO Box 276
Belvidere, IL 61008
Phone: 815-547-5800